Rimholm Graphic Novel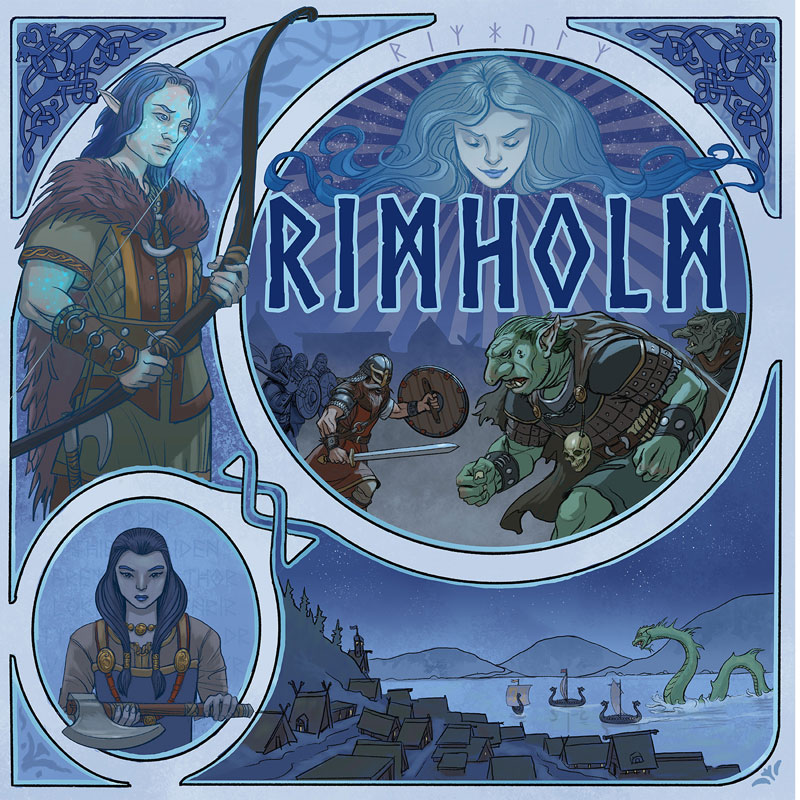 Rimholm cover by Thomas Denmark
An Adventurer's Life
The Rimholm graphic novel is an anthology set in the Middarmark setting of Torchbearer. Featuring some of your favorite Torchbearer artists, the first two-part book will be 40 pages.
Broke adventurers desperately try to survive the wrath of the Immortals, the perils of crypt-looting, and the ire of vengeful trolls. Their valiant leader has perished. They're injured and exhausted. And now, they're probably cursed.
In Development
The graphic novel is currently in development, and a future Indiegogo campaign is planned for the printing.
Follow Chalk Horse on Twitter to get updates and announcements: @thechalkhorse